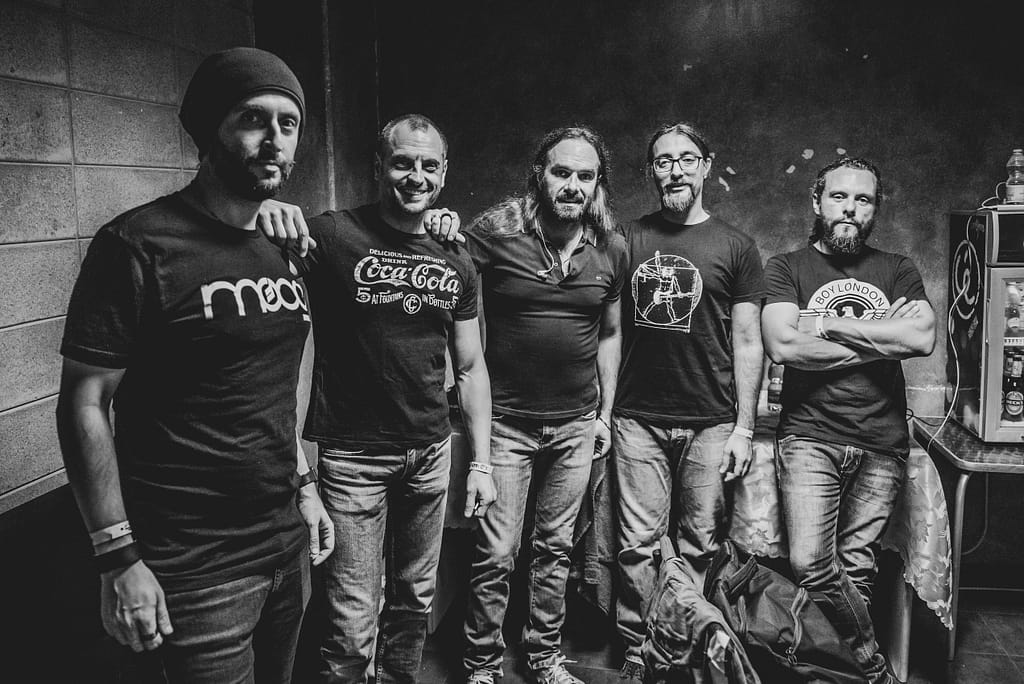 NOSOUND are (left to right)
Giancarlo Erra (vocals, guitars, keyboards)
Orazio Fabbri (bass)
Marco Berni (keyboards)
Paolo Vigliarolo (guitars)
Daniele Michelacci (drums)
Previous members:
Paolo Martellacci (keyboards)
Gabriele Savini (acoustic guitars)
Alessandro Luci (bass)
Gigi Zito (drums)
Giulio Caneponi (drums)
Ciro Iavarone (drums)
About Nosound band: started as a one-man studio project in 2005 by multi-instrumentalist Giancarlo Erra and evolved then into a full band, Nosound inventively combines influences from '70s psychedelia, '80s/'90s ambient, soundtracks, alternative and post-rock.
The music is dynamic and intense, with personal songwriting and using a variety of vintage and modern electronic instruments. Influences range from Pink Floyd to Brian Eno, from Radiohead to Sigur Ros, passing through rock and electronic music.
Signed in 2008 with London based Kscope/Snapper record label and AMF Publishing (Kobalt), Nosound released through the years several albums on  CD/DVD/Blu-ray/vinyl, and it's present on all digital platforms.
Over the years the band collaborated in the studio with musicians like Chris Maitland (ex Porcupine Tree), Tim Bowness (No-Man), Vincent Cavanagh (ex Anathema), Andrea Chimenti. 
Nosound played several major festivals and shared the stage with Steve Hackett, Tony Levin, Anathema, and many others.
Follow us on our socials (links on top & bottom of this page) for all the latest news about new music releases and tour dates, or contact us for any enquiry or proposal.
All the material on this website is Copyright protected. All band and live photography by Caroline Traitler.